The Busstop gallery presents:
Live chill out jazz sessions at the Daily Art Beach Gallery
Since the summer of 2011 we organise live music sessions at our Gallery in Marmari. Open to the public, spontanious events and high quality music by experienced musicians.
Since we are initiating a Jazz Festival we are on the lookout for Musicians who would like to play with us! Please contact Sol if you are interested to play along! Not only this year, we intend to organise several sessions/festivals in 2012 and onwards!
Here is where you find the Daily Art Beach Gallery and please check out a few pictures of previous events (scroll down please):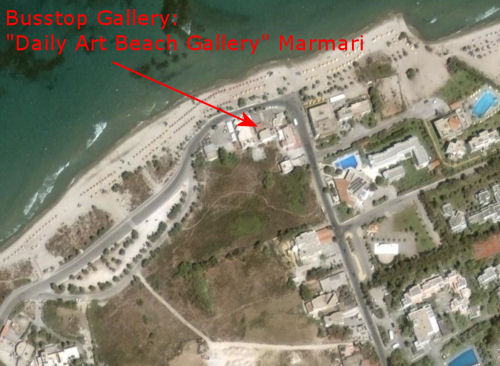 How to find this gallery? Very simple: please take the Marmari turn on the main road. Then turn left onto the beach boulevard. We are just around the corner! A big parking lot is just 50 meters away along the beach boulevard.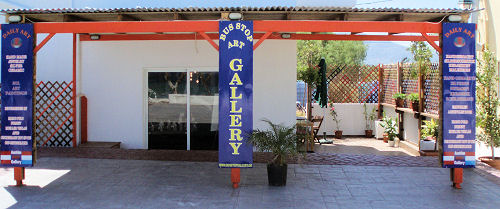 Impression of the previous sessions