Hotel Resort and Convention centre
Mastihari - Kos - Greece
Live action painting in 2006
As a result of the live action painting session in Villa Kalami - Mastihari - the painting is afterwards placed in the main hall of the convention centre in Neptune Hotels.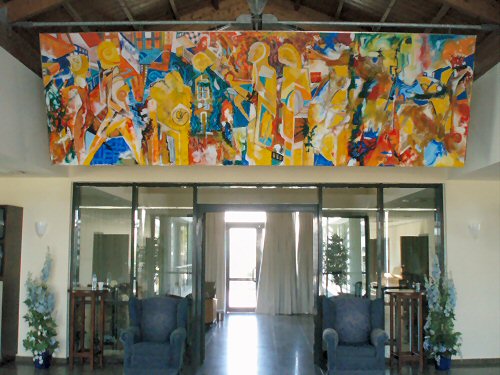 Main hall convention centre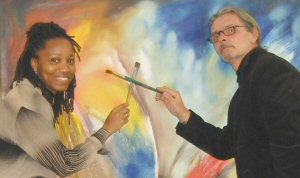 Made by Michelle & Sol
Mosaic Restaurant area
Where there used to be plants in a patio near the main restaurant the idea came up to make something else in that area. Sol designed a mosaic with the theme of Neptune and the guests of Neptune Hotels can admire the mosaic for the first time this season (2007).
 Design for the mosaic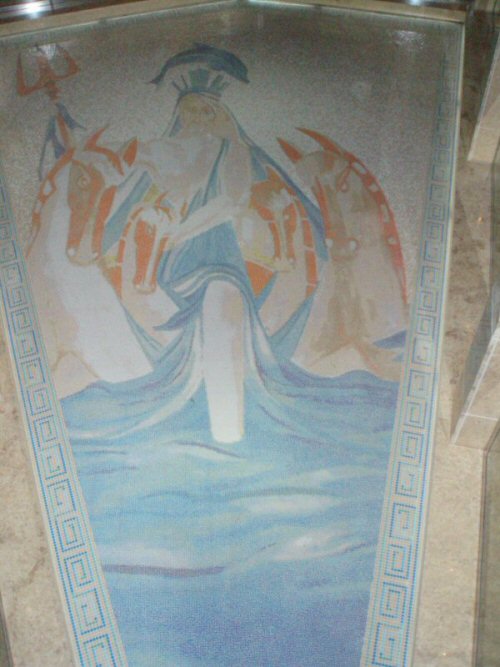 As seen from the roof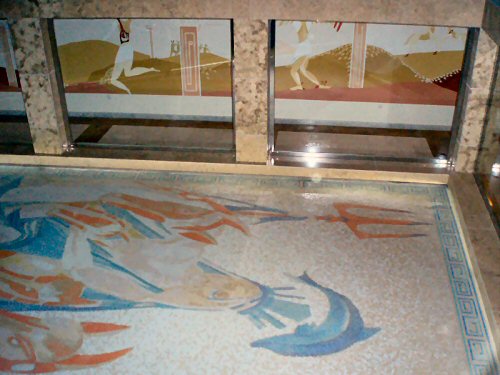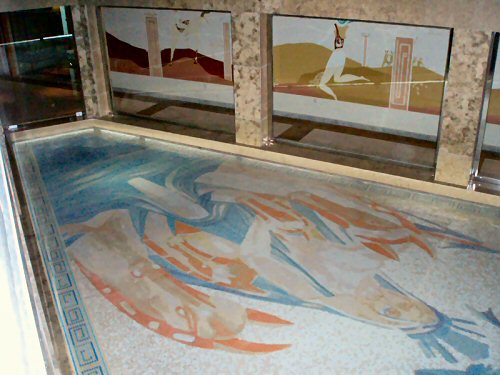 In the background - behind the glass - you can see Sol work on the Wall Painting (next section).
Wall painting
Near the main restaurant, in the corridor next to the mosaic Sol finished his wall painting.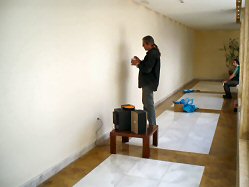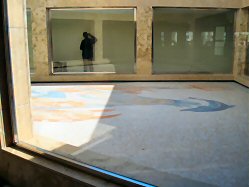 Sol and assistant ...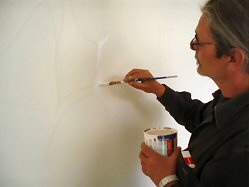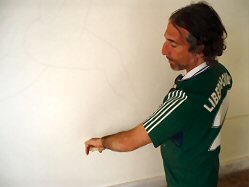 ... in action!
Here are the final results: